Tag Archives:
Gear For Sale
Check out the Rubber Gear I have for sale
on eBay with a LOW STARTING BID of $60.
I recently found out something ground breaking…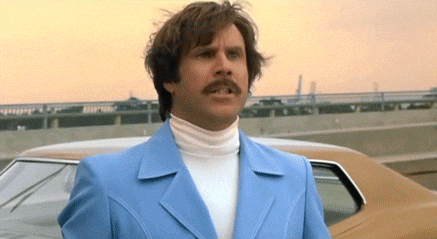 I'm no longer a Size Large. 
 
So, my loss is your gain on these two Latex items as well as Leather Chastity Shorts and RARE Thick Rubber Puppy Hood that is discontinued on the Mr S Leather website. They are all listed here on eBay.
I'm particularly heartbroken after trying on the Deluxe Invincible Rubber Latex Catsuit. I've been collecting Rubber and Latex for 21 years and this is by far the most impressive Latex Catsuit I've ever seen. Taking your own measurements can be a disaster. This disaster is your gain. Especially, if you live in the USA because you can avoid the ridiculous Shipping and Customs fee that come with ordering from overseas.
I'm actually going to set up an appointment with Invincible Rubber while I am there for Fetish Week London to have them measurement for the same damn suit. I like it that much.
FEATURES
– Cod piece with blue stripe
– Shoulder Entry
– Nipple Access by safe zippers
– Wrist Zippers to keep suit in place.
– Ankle Zippers to keep suit in place.
– Rear Access
– 0.65mm gauged latex
– Custom suit with measurements meeting the size LARGE category.
Also, for sale on EBAY is a **BRAND NEW**  Mr S Leather Skinhead Polo.  Worn once for an hour only to realize it's too small for me.    
And, here is the discontinued Mr S Leather THICK Rubber Puppy Hood that is also for sale on eBay.  Made to last with posable ears and a removable muzzle.   I know there's quite a few Pups and Handlers out there that were looking for one of these.  Somewhat of a collector's item?
Lastly, here are Mr S Leather Locking Chastity Shorts also available on eBay.    They have been broken in so the leather is very, very soft and yet… TOUGH.  These shorts can take the hard paddling your locked up boy deserves.
If you have any questions about the items, feel free to send me a message through ebay.   
Thanks!